2018 Trackday Information
The prices for the 2019 CLNW Track Days are $280 for members and $300 for non-members. Still one of the best deals around!
There is no online registration system, contact Mark Viskov at 503-913-1102 to register. No Exceptions.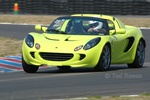 Preference will be given to Lotus Cars, British Cars and Vintage Race Cars. Room permitting, other marques will be allowed. We strive to make our track day special.
Club Lotus Northwest gears its track day for experienced drivers, fast street cars, race cars and Lotus cars. To this end, the program will include Intermediate, Advanced and Race Car Sessions. There will be no Novice Sessions. Contact Mark Viskov (503) 913-1102 for more information and to pre-register.
Run Groups / Registration
There will be three run groups, Intermediate, Advanced and Race Car. Each run group will be limited to 20 cars. Priority will be
Lotus Cars
Pre-registered cars. If you have not checked in by 8am your space will be given sold to the standby list.
First come first serve on the day of the event.
General Requirements and Safety Regs.
Entries will be rejected if they do not meet the safety requirements!
Drivers and passengers must wear a Snell 95 or later approved helmet (SA or M Snell rated). The helmet must fit. We discourage sharing of helmets. It's your head, spend the money for your own helmet.
Satisfactory rollover protection is required for convertibles, T-tops and open cars.

Not all factory rollover protection is considered satisfactory.

If you have an open car call Mark Viskov (503)-913-1102 for more information.
Arm restraints are highly recommended for open cars
Modified cars MUST have appropriate safety equipment. If in doubt, call Mark Viskov (503)-913-1102 for clarification.
Brakes must be in good condition with fresh brake fluid recommended.
Tires must be in good condition and properly inflated.
Wheel bearings and all suspension components must be in good condition.
Wheel lugs should be torqued properly.
Motor mounts and battery must be secure.
No one under 18 is allowed on the track or in any hazardous areas
A securely mounted (interior) 1A10BC fire extinguisher is highly recommended.
Passengers / Guests
All paid drivers must sign the waiver and receive a Driver Wrist Band
All guests at the track must sign the waver and get a Guest Wrist Band
All Passengers must sign the waiver and receive a Passenger Wrist Band
Schedule
Club Lotus Northwest uses the pro-pits in the center of the track. Cross the track at the gate near start finish. If the tech line is not already setup, look for the orange van. In order to maximize track time, we strive to minimize track crossings. You can help by bring everything you need with you and waiting for the lunch hour to leave the track for spares or more fuel.
7:15 a.m. Tech Inspection Begins
Before getting into the Tech Line, all loose articles in the car must be removed from the interior and trunk. This includes floor mats that are not fastened to the carpets. All hubcaps and removable wheel covers must be removed. Additional tech requirements will be available at the event. All cars will be inspected. It is your responsibility to present your car ready for the track day.
8:30 a.m. Mandatory Drivers Meeting
You must attend the driver's meeting to drive. No exceptions
9:00 a.m. First Run Group
Each run group will be 20 minutes
Noon Break for lunch, 30 minutes
We must be cleaned up and off the track.
Identification
A valid driver's license and insurance card carrier/policy numbers are required.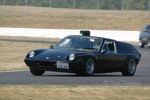 Sound Control
102 dB at 50 feet or max allowed by PIR whichever is lower. State law requires mufflers to be used at PIR.
Race Car Group
All entrants for the race car group must have appropriate safety equipment and be in possession of a valid competition license.